These wrinkly-faced dogs have an adorably rich history. In honor of National Pug Day, read up on essential facts for any pug fanatic.
1. THEY'RE AN ANCIENT BREED.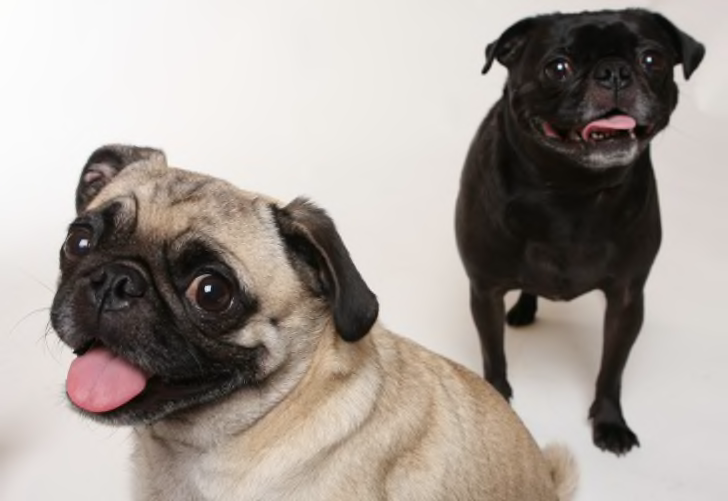 Because the pug lineage stretches so far back, their early history is a little murky. Most believe that the breed originated in China and existed before 400 BCE and were called (or at least closely related to a breed called) "lo-sze." Buddhist monks kept the dogs as pets in Tibetan monasteries.
Go to the next page to see more (Button is below)
---